Yo Ho! Yo Ho! It's Back to Reality I Go!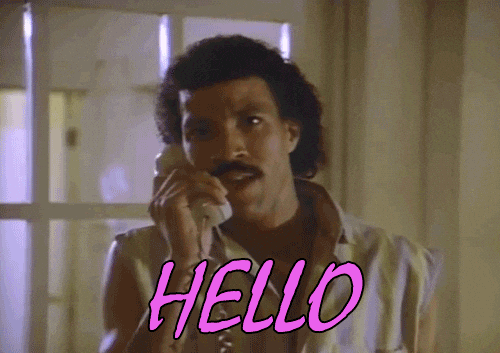 Hello!
Happy Monday!
Happy New Year!
Happy New Decade! -- This is a highly debated thing, but I'm on team #newdecade, whether you are or not.
Today is my first day back to work post-staycation. It was a beautiful two weeks off spent with Netflix, Disney+, Amazon Prime, and a whole lot of NyQuil. That whole "I have so much to do" got thrown out the window a day before my vacation started when I spiked a fever and got sick...again. I've basically been sick since the start of November. While not accomplishing the giant list of stuff I'd planned for vacation sucks, it was pretty great. All of that planning I did so I could enjoy vacation meant that I got to ignore my email and desk for two full weeks while I recovered. I'm not completely better, but I'm back at work today, and oddly enough, it feels great. I am not generally a fan of Mondays or the first day back from vacation, but honestly, who is?
2019 was a rollercoaster of a year for me. Working for myself is a dream I never really allowed myself to have. It takes a special kind of person to do this, and I never imagined I was that kind of person. I never had the entrepreneurial spirit as a kid. My lemonade stands didn't make money. Generally, they were also in my Grandma's driveway on her dead-end street, and we gave the pink lemonade away for free. She was the epitome of when you have more build a bigger table, not a taller wall. Yes, I was the kid who got their first job at 15 and worked multiple jobs through high school and college, but never in a million years would I imagine I wouldn't have a boss. Well, 3.5 years ago, I did it. I took the leap and did this thing I never dreamed of doing. It was amazing, terrifying, and life-altering. It still is. There were some ridiculously high highs and incredibly low lows in 2019, all of which made me a better version of myself.
I developed new relationships, strengthened existing relationships, and worked towards a better future for myself. I prioritized myself first last year, something I'd never done in my almost 36 years on this planet. I said no more, which is an incredibly empowering thing to do. I am a people pleaser by nature, so it's hard to do that. I developed a much better work/life balance, even though it's still a thing I'm working on. But the vacation that just ended is proof that I can pull that balance off. I went two full weeks without working (other than on my own HeyGiud stuff) and without replying to a single email. I've never done that. I usually panic if I haven't replied to an email within a few hours or at most a day.
Is it just me, or is reorganizing your office/desk before returning after an extended period away a great way to get motivated? I rearranged my "satellite office" this weekend, and it made this morning feel so much better. I know, you're wondering what I mean by satellite office. I have my office in the basement of my house, but it's so dark that I needed to have a location that I got natural light and didn't stay trapped in a basement for long days (and nights) of work. So last fall, I took a table that I used as a desk before having that office and put it in my dining room to make another location to work. This weekend my Mom and I realized the other side of the dining room had more space, so we moved its location.
Isn't she beautiful? Just wait until all of my art is up and my new shelf is put together!
I get to look out the window now, have a little more space, and a very happy cat because it involved him getting a new bed to lay in while I work. There are still a few more things to finish before it's completely done, but that will provide a break from staring at a computer screen all week. The finish touches on the office and the few events I've planned to attend this week will make my first few days back at work go much more smoothly.
If I fits, I sits!
2020 is going to be a good year. I can just feel it. I've got some great goals in place personally and professionally. I hope your holidays were wonderful and that your year is starting out great. I know I haven't given you your "YAY JANUARY" blog yet but you'll see that in the next few days.
One of my biggest personal goals for 2020 is to learn to bake bread. I'd say this is a good start. It was only my second loaf ever!
Peace, Love, Fresh Starts and Fresh Bread!
Annie