It is possible. I promise.
Okay, this was totally an excuse to add The Go-Gos to my blog.
So it's not REALLY a vacation. It's more of just a break. Friday, December 20th, when I log out of all of my programs, I will be as done as can be until Monday, January 6th. I mostly pulled this off last year except I got sick on Christmas and wasn't well until late January.
This year is going to be different, though. I have plans. Lots of plans. I've got a list of projects around the house that I want to get done so that 2020 can start off right. Everything from overhauling a room that my Mom uses as an office that will be shifted to be more music-focused. I have two guitars and a piano; my Mom has maracas, tambourines, ukeleles, and a bunch of other random instruments. My niece and nephew love this room, but right now, it's not very conducive to kids playing in it, so it's the big goal. We are also prepping to make some changes to our kitchen in 2020, so that will be part of the plan too. 
The thing about being self-employed is that I can't just set up on auto-reply that says, "I'm out of the office contact Joe Blow for assistance." I have to make sure I have as much as possible done before I go on vacation because the reality is I still have to work, even on vacation. Yes, it sort of sucks.
But honestly, I wouldn't change it for the world. So what I'm going to do is detail just how I make sure that I am as fully prepared as I can be so that you can attempt to get your social media set up for a vacation too. It's honestly one of the best things you can do for yourself.
First things first, a content calendar. Yes, I know I talk about this constantly, but honestly, it is incredibly important to have. This document will help you see what you need to get scheduled out in advance. Have the content calendar readily available for this entire process so that it works as your guide or your syllabus for your social media.
Once you have your calendar written for the time you'll be away from your social media, it's time to get all of the items you need for the posts. Whether they are blogs, photos, graphics, gifs, videos, or any other item, you need to go with it. What I did was write out a complete list of every step I'd need to take for each item.
It may seem a little obsessive, but it helps me to make sure I don't miss a single step in the process. For example, when I write a blog, it's more than just words on a page. It takes graphics, photos, and occasionally gifs; this one even required a video. It takes me editing my writing, so it makes sense and reads well. To do that, I write my blogs in Grammarly and often read them aloud so that I can catch mistakes that my eyes may not find when reading. I then have to get it put into the blog on my website, add tags, keywords, and all of the fun stuff that is important on the back end side of digital marketing. I also have to schedule publishing. I don't want to put all of the blogs that I write up immediately. I want them to go live on my website the day that they will go out on social media. Thankfully, websites and blogs allow you to do this. Once that's all scheduled, I need to carefully craft the social media posts and get them scheduled as well. 
Next up on my list is building all of the graphics I need for individual social posts. Whether it's Egg Nog Day or finding something for Motivation Monday, I need to have them all ready to go in advance and schedule them out before I log out on Friday. I find that it is easier for me to do all of the graphics, photos, and content development at once. I spend time on Canva developing designs and get them all completed before I move on to the next step.
That step is scheduling. I use Sprout Social to do all of my scheduling for not just HeyGiud but for all of my clients. I know that something like Sprout isn't the right program for everyone. You can use Facebook to schedule posts or another program like HootSuite, Later, or any number of other options to schedule these. Look for one that has Instagram publishing capabilities so that you aren't having to go in and post those individually while you're on vacation. Once you have all of your graphics done, dive into the scheduling. Your Content Calendar will help you get these posts on the appropriate day. Schedule them when you know from either reports or trial and error that they will perform with your audience best. Sprout has a really fantastic option that figures that time out for me. 
Once all of the social is scheduled, it's time to make sure your audience knows you're going to be slow to respond. I tend to do a post that says, "HEY! I'm going on vacation!" I'll pin it to the top of Facebook and Twitter. I will turn on the away message for Facebook messenger so that people get a response, even if it isn't from me personally. I also set up an out of office reply on my email. For all of you who have co-workers, this is essentially where you get to stop. Not me.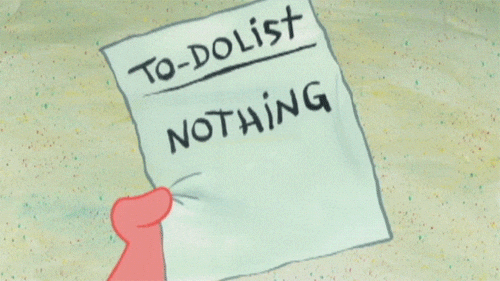 My next step involves going into my Passion Planner and block scheduling my vacation. I make sure to check my work email at least every 48 hours during my time off. That doesn't mean I reply to the emails. My out of office tends to look like this:
Hello!
Thank you for your email. I am currently enjoying some time off and have limited access to my email. I will begin responding to emails on Monday, January 6, 2020. If your need is emergent, please reply to this email, adding URGENT into the subject line, and I will get back to you as soon as I can. If your need is not urgent, you will hear from me after January 6th. 
I hope you have a safe and happy holiday!
Annie
While most of my clients know I'm not working, I do get emails from prospective clients regularly, people I work with on committees or boards. Occasionally a client does have an emergency and needs my assistance. In those cases, I will try to help out where I can. 
Now it's time for me to get to that list of things I need to do so that when the end of my day comes on Friday, I can actually take that time off.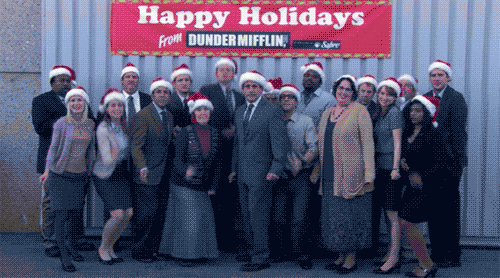 Peace, Love, and Happy Holidays!
Annie