It's the Most Wonderful Time of the Year!
Most people know that I am a very family-oriented person. Above all else, carrying my family traditions on has been one of the top priorities of my life. I am incredibly sentimental, so it's important to me that certain things continue to live on and hopefully continue beyond me as well.
My Dad declared me the family historian a few years ago, and I take that role seriously. I am the one who continues to make the Italian recipes passed down over generations in my family. Earlier this year, I started doing family history research, the insight into my family that it gave was incredible. I was able to locate the birth certificates for my Great-Grandparents on my paternal side. With the help of Google Earth, I was able to "walk" down the roads of the town they lived in and find where they were born. Losing my last living biological grandparent this year was exceptionally hard. It only served to push me to continue that research and make sure that our traditions don't end.
There are quite a few traditions that we celebrate throughout the year that are important. Around the holidays, it seems like the amount increases. Whether it's the particular dish I make, things my family does, or a specific decoration, there's a lot of important traditions that I wanted to share.
My plate of Pastachina from Thanksgiving.
First things first, food. I'm Italian; food is the top tradition for us. No, we aren't a family that does the Feast of Seven Fishes; most of my family would rather not eat fish. There is, however, a dish that I make for each holiday called Pastachina. It is tiny meatballs, penne noodles, sauce, cheese, and hard-boiled eggs layered in a casserole of sorts and baked. It is my favorite food in the entire world, and we only get it for holidays. My Great-Grandmother learned it from her Mom before teaching it to my Grandma after she married my Grandpa. I was 7-years-old when my Grandma started to teach me to make it. My Mom and I continue to make it for Easter, Thanksgiving, and Christmas. Cooking, for us, is one of our favorite things to do together. So while my Mom isn't always with my Italian side of the family for holidays, she always helps me make this meal. We have a specific playlist of music we listen to and usually laugh our way through the meatball rolling process. At Thanksgiving, we rolled 340 nickel-sized meatballs for this dish. Tomorrow (December 23rd), we will roll the meatballs for the dish I'll be taking to Christmas. This year, now that she is 7, my niece Gigi will be joining us for the process.
When I was a kid, my Uncle Woody had this one Christmas decoration he put out every year that I was mesmerized by, a string of electronic bells that played Christmas music. He loved music more than just about anything else, so of course, he had every kind of decoration that also played music. When he passed away, I told my Mom the only thing I wanted was the singing Christmas bells and part of the light-up Christmas village he put out each year. Hanging in the window behind my Christmas tree is those singing Christmas Bells. On a table nearby, you will usually find the part of the village she kept for me; he had a huge set, so keeping them all wasn't possible. Along with those special decorations, we put up a wooden train and a handmade house occupied by a Santa and Mrs. Claus salt and pepper shaker. My Mom's maternal Grandpa built the house, and it's been passed down in her family. These items get to be displayed each year along with a Christmas tree filled with unique and incredibly personal decorations that have been collected over lifetimes. Enjoy the sound of the bells: 
One of the most fun traditions is our shopping day. I am the lone member of my family who doesn't work in retail. This makes Christmas is a time where we are lucky to see each other and typically busier than usual. A few years ago, my Dad and Shari started a new tradition, shopping day. We all meet for lunch, where Tony, Megan, and I are handed an envelope filled with the money that would've been spent on us for Christmas. We set out with the goal of spending all of the money before returning home for dinner. It's a day that I get to spend with my brother and sister-in-law during a time of year where seeing each other all together is rare. It also means we get exactly what we want for Christmas, and we save Shari from having to shop for it. Her job requires a lot of travel, and during the time of year that most people are Christmas shopping, she's traveling a little more. Some years we've documented it all on social media. Some years we just enjoy the time with each other. This year I can say that I'm getting for Christmas the things I need to meet a goal I've set for 2020, and I'm very excited about it.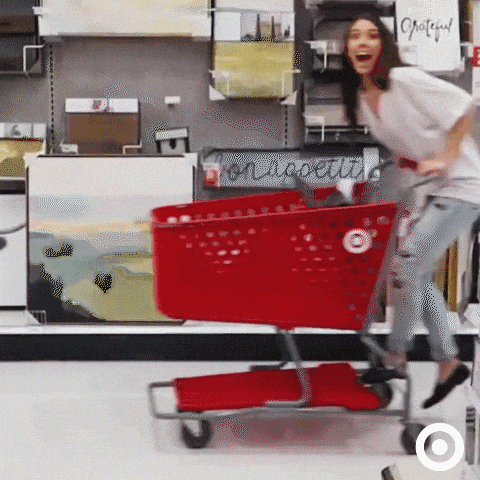 Growing up as a child of divorce meant I had more Christmas celebrations than most kids. Christmas Eve, we were always with my Mom, and Christmas Day was always with my Dad. With my brother married and having a family of his own, we've had to adjust a bit. So today (December 22nd), we are in Waukee celebrating with my brother and his family. It's always a day filled with food, Christmas movies, and comfy clothes. It's just his family, our Mom, and myself today as we celebrate. Christmas Eve, he is usually with his in-laws while I am with Mom. Then Christmas Day, we convene again at my Dad's house along with part of Shari's family. Then after Christmas, we find time to get together with the rest of Shari's family.
What are your favorite family traditions that surround the holidays? I'd love to hear about them.
Shari does an incredible job decorating their house for Christmas. I am also IN LOVE with their red tree.
Peace, Love, and Presents!
Annie